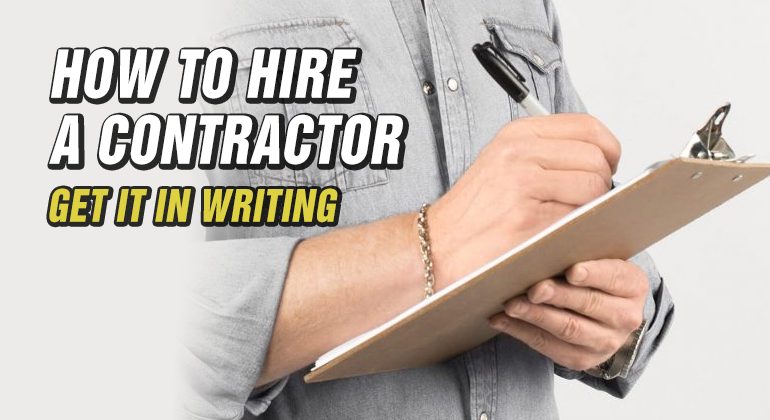 The Handyman vs. The Contractor
You need something done around the house and either you don't have time or maybe you don't have the skill set.
It's a tough decision... Handyman vs. Contractor. You deliberate, get bids from both and consider the pros and cons. You choose the Handyman… Maybe it's because of a lower price or maybe it's the timing and less hassle, you choose the unlicensed handyman.
Caution! As the owner of a Real Estate Brokerage with thousands of home sales under our belt, trust me, think twice! There is a reason the handyman doesn't have a contractor's license. If you have small job like sprinkler repair, replacing a fence post or maybe need a trash out, a handyman could be a reasonable solution. But if you need a bathroom remodel, a deck, patio awning or anything you want to last. The contractor is the correct decision and well worth the extra money and effort.
When you do consider a handyman or a contractor, consider these tips a MUST!
NEVER PAY THEM IN FULL until the job is complete to your satisfaction.
Get everything in writing, down to the last detail.
Check the status of the contractor's license with the State with which you live.
Check references and see previous work.
Oh by the way, we maintain a "Gold Services Team" list of service providers we have had success with. Need to hire someone? Ask for a copy of our list. Any of our Team Members would be happy to provide you with our Gold Services Team list.
Agree or Disagree? Thoughts?
Please post them below!